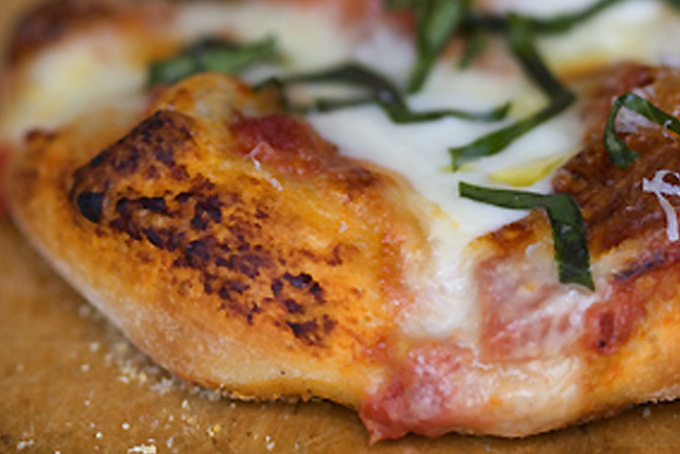 INGREDIENTS:
4 Squares yeast cake; crumbled
1/2 cup of Warm water
1 tb Sugar
1 1/2 cup of Milk
2 1/2 Sticks butter
1 1/2 cup of Sugar
2 teaspoon of Salt
8 cup of Flour
1 cup of Sour cream
4 Egg; beaten
DIRECTIONS:
Dissolve yeast in half cup water. Add tablespoon of sugar. Set aside and
allow to become foamy(Proof the yeast)
Heat 1 1/2 cup milk with butter til butter melts. Add sugar and salt. Cool
and combine with yeast mixture. Add 4 cups of flour, sour cream and eggs.
Mix well. Add approximately 4 more cups of flour til you have fairly stiff
batter. Knead until smooth and elastic, adding more flour if necessary
Put in 2 greased bowls. Grease(oil) top of dough. Cover. Refrigerate over
night
Use for coffee cakes, hamantaschen, etc. Best made with butter
Recipe by: DOROTHY SHERMAN - REVISED BY JUDY SHERMAN
DIRECTIONS:
Posted to JEWISH-FOOD digest Volume 98 #037 by "Judy Sherman"
on Jan 20, 1998